Crusher machine
A crusher is a machine designed to reduce large rocks into smaller rocks, gravel, or rock dust.
Mineral drills
A drilling rig is a machine that creates holes in the earth sub-surface. Drilling rigs can be massive structures housing equipment used to drill water wells, oil wells.

Transport Mining
The bulk material has to be transported quickly by regarding energy use. Hence energy efficient solutions are mandatory to operate most cost effective.
Transport Mining , Crusher machine , Mineral drills Our mining equipment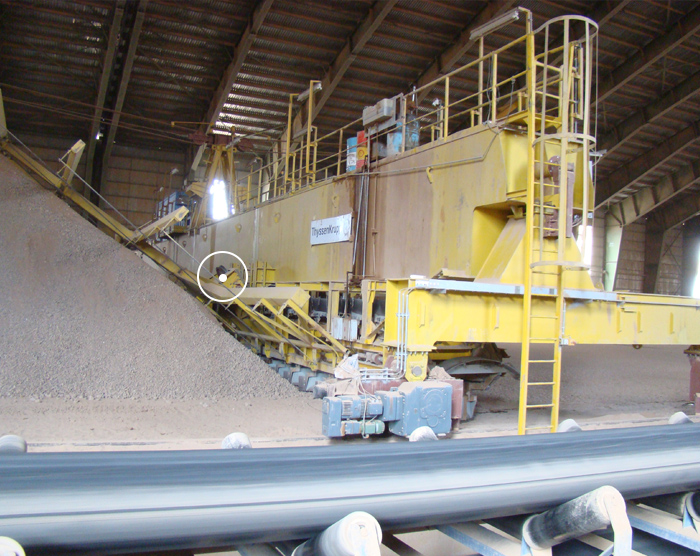 Raw material silos
The raw materials consist of a carefully controlled mixture of limestone, marl and clay, to which corrective substances such as sand and iron ore are sometimes added.
FLSmidth Cross-Bar cooler
By further refining the best elements of proven FLSmidth cooler designs, the FLSmidth® Cross-Bar® cooler gives the highest standard in cement clinker cooling technology at a highly attractive investment level.
Technology world

FLSmidth Company
---
FLSmidth specializes in world-class products, facilities and systems, backed by tailored consultancy and support services.
FLSmidth is a leading supplier of equipment and services to the global cement and minerals industries. FLSmidth supplies everything from single machinery to complete cement plants and minerals processing .
Environmental devices
---
Globalization, higher production requirements and increasingly stringent environmental standards are some of the common challenges our cement customers are facing.And optimizing factory operation is necessary to stay competitive.