About Us
The Directors and Officers of Jovein Cement Plc. bring together a unique blend of unrivalled experience and excellence in groundbreaking academic research. Being active members of the international academic world in their respective fields, our shareholders are assured that the company will be resilient in tough economic times and continue to thrive during all economic cycles.
---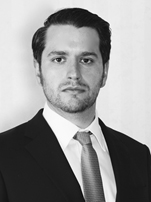 Chief Executive Officer
Dr Behdeen Oraee
Behdeen received his Bachelor of Engineering degree (BEng) in Civil Engineering from City, University of London. After graduating in 2008, he went on to study for a Master of Science degree (MSc) in Environmental Systems Engineering at Univrsity College London and received his MSc in 2009. 
In December 2010, he commenced his PhD at Imperial College London's Centre for Environmental Policy (CEP) in Risk Analysis and Risk Management Associated with Carbon Capture and Storage (CCS)" and subsequently received his PhD from the same Department in November 2014.
Behdeen is key member of a large group of manufacturing companies operating in Cement and Gypsum, Mining and Transportation industries. His roles within the group are CEO of Jovein Cement Plc., Deputy CEO and Deputy Chairman of Khorasan Gypsum Ltd. and executive member of Board of Director in Sepideh Sahar Transportation and Atashkadeh Mining companies.
Behdeen is also a Visiting Research Fellow at Imperial College London where he carries out various research activities in areas including Carbon Capture and Storage, Environmental Policy and Systems Engineering Management alongside masters students' supervision and PhD students' co-supervision. 
---
Deputy CEO | Director of Legal Affairs
Dr Nikzad Oraee
As a director of the company, Nikzad's expertise in Law (LL.B. 2:1 Hons, City Law School, University of London) together with Business eduction (MSc Management, Merit, Imperial College London) provides the company with a unique style of leadership and management. As an Environmental Lawyer and Corporate Sustainability Strategist (Ph.D., Imperial College London) he is well equipped to safeguard the company's shareholders and other stakeholders against the risk of unsustainable corporate behaviour.
---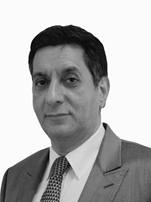 Chairman of the Board of Directors
Prof Kazem Oraee
Professor Kazem Oraee is an internationally esteemed academic and entrepreneurial figure. He has served as Chairman on the boards of many firms and holds various advisory positions globally. As a Fellow of IOM3 and recipient of the Medal of Excellence in Mining Engineering, his role in academia forms a significant part of his commitments.
---
Corporate Governance
Our Board of Directors is comprised of the following:
| | |
| --- | --- |
| Professor Kazem Oraee | Chairman |
| Dr Behdeen Oraee | Member |
| Dr Nikzad Oraee | Member |
| Dr Mahmoodreza Tajik | Member |
| Mr Ahmad Paidar | Member |
| Mr Hossein Ahmadi | Member |