About Us
The Directors and Officers of Jovein Cement Plc bring together a unique blend of unrivalled experience and excellence in groundbreaking academic research. Being active members of the international academic world in their respective fields, our shareholders are assured that the company will be resilient in tough economic times and continue to thrive during all economic cycles.
---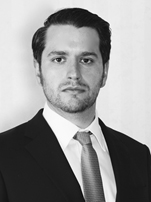 Chief Executive Officer
Dr Behdeen Oraee
Behdeen's educational background is in Civil Engineering from City University London (2:1 Hons.). He then continued his education in Environmental Systems Engineering at University College London  (MSc with Merit). He then moved to Imperial College London where he started his PhD research in Carbon Capture and Storage (CO2 sequestration) and graduated in 2014.
---
Deputy CEO | Director of Legal Affairs
Dr Nikzad Oraee
As a director of the company, Nikzad's expertise in Law (LL.B. 2:1 Hons, City Law School, University of London) together with Business eduction (MSc Management, Merit, Imperial College London) provides the company with a unique style of leadership and management. As an Environmental Lawyer and Corporate Sustainability Strategist (Ph.D., Imperial College London) he is well equipped to safeguard the company's shareholders and other stakeholders against the risk of unsustainable corporate behaviour.
---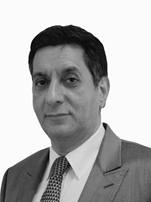 Chairman of the Board of Directors
Prof Kazem Oraee
Professor Kazem Oraee is an internationally esteemed academic and entrepreneurial figure. He has served as Chairman on the boards of many firms and holds various advisory positions globally. As a Fellow of IOM3 and recipient of the Medal of Excellence in Mining Engineering, his role in academia forms a significant part of his commitments.
---
Corporate Governance
Our Board of Directors is comprised of the following:
| | |
| --- | --- |
| Professor Kazem Oraee | Chairman |
| Dr Behdeen Oraee | Member |
| Dr Nikzad Oraee | Member |
| Dr Mahmoodreza Tajik | Member |
| Mr Naser Karimzadeh | Member |
| Mr Adel Bolour | Non-executive member |